We open for bookings from 1st February 2022
Living with Nature Camping and Glamping What a better way to get in touch with Natural beauty of the Dorset countryside
Experience Riversidelakes Living Alongside Nature
It's a chilled out campsite with the intention of allowing nice respectful people a chance to enjoy a relaxing experience within a natural setting.
We do not want large groups of screaming kids or drunken louts, just people that like to enjoy the great outdoors experience where you can have a chat around a real fire.
At dusk the overall vista resembles the basecamp of an intrepid expedition into the wild unknown, There's a stillness in the air. this is total enchantment.
Groups (quiet ones) really do love it here, booking out entire pitch clusters. Each cluster bears its own helpful name. So you can choose your spot according to your needs – great lake views, proximity to the facilities, sheltered woodland, treelined and ridgeway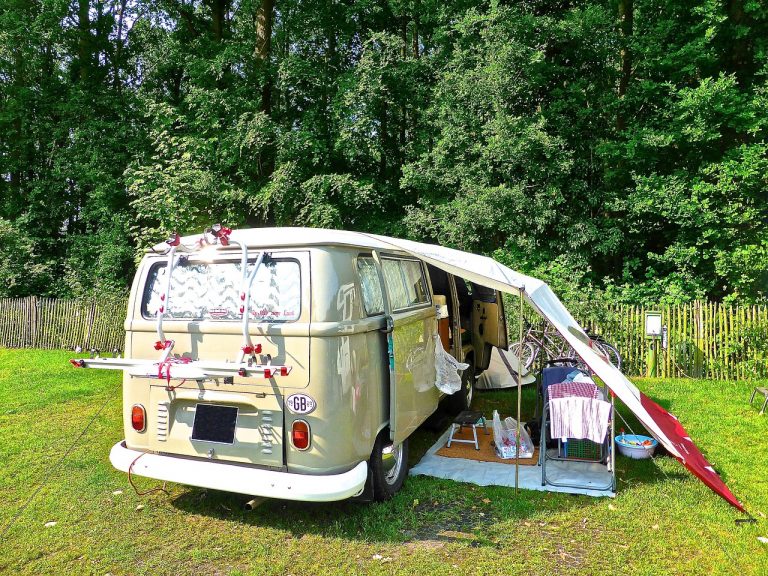 12 Acres Available Campsite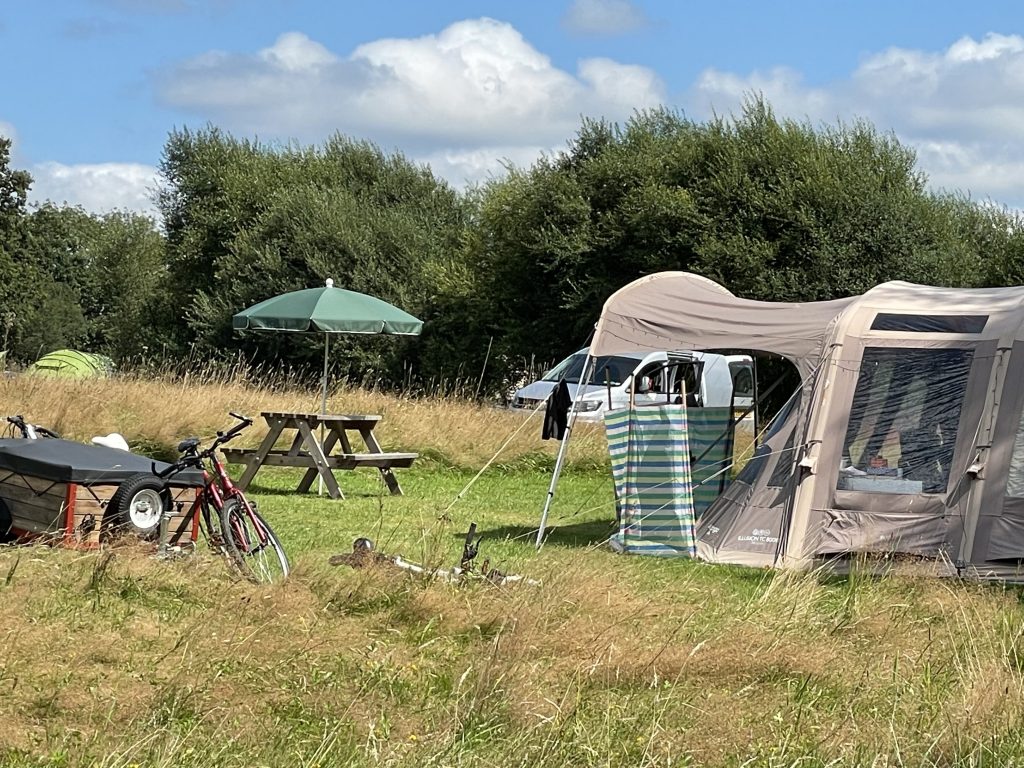 Certificated Caravanning Club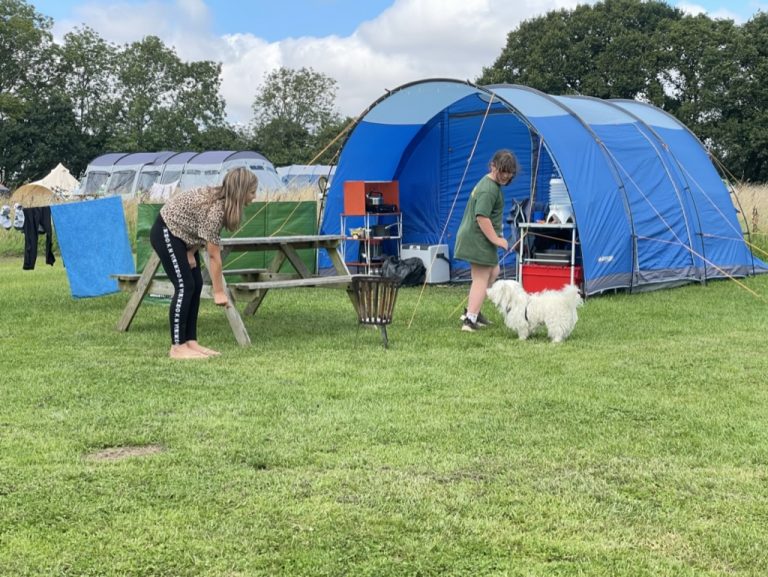 We have around 12 acres available for camping. The pitches are all marked with numbers and are quite generous in size but please respect other people's space when setting up in your area. The camping area comprises 12 acres of dreamy natural meadow and woodland, with three lakes enclosed by circumferential paths and thick shrubbery.
We have around 5 pitches available for Campervans and Motorhomes. 
The pitches are all marked with numbers and are quite generous in size  with electric hookups.
We are currently a certificated Camping and Caravanning Club site and as such each pitch booked should include at least one member unless your booking is during August (we have joining forms here for you to collect on your arrival if required.).
Plan an Unforgettable Experience in Riversidelakes
What a better way to get in touch with Natural beauty of the Dorset countryside
Riversidelakes campsite is built around three lakes and because of the abundant and varied natural habitats we are lucky enough to house a variety of interesting wildlife. You can experience the delights of the hoots of owls and awake to the joys of our dawn chorus.
We mow parts of the land to create the camping areas and paths to walk around but much is left as natural meadow, woods and shrubs as we feel it is better to share the space equally with nature rather than commercialise it and fill it up with campers.
We are lucky enough to have amazing sunsets here and with so little light pollution, we have a stunning night sky for you to enjoy on clear nights – so lay back and chill out as you gaze at the stars!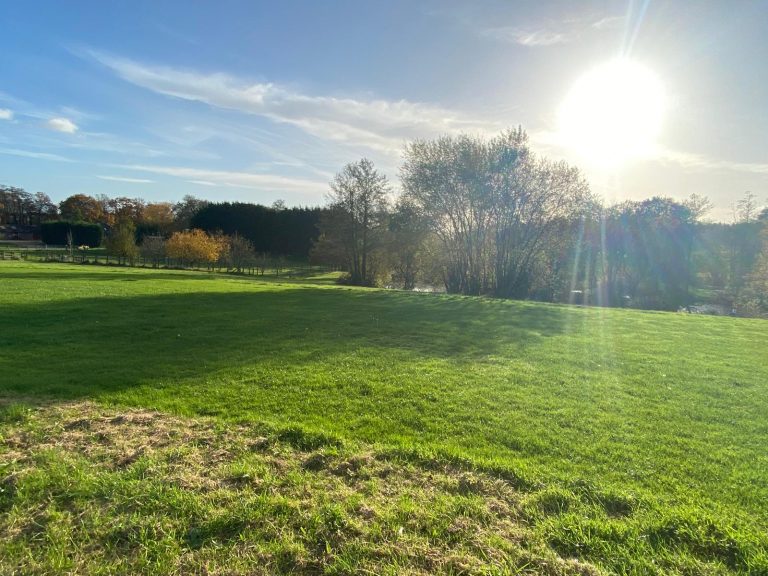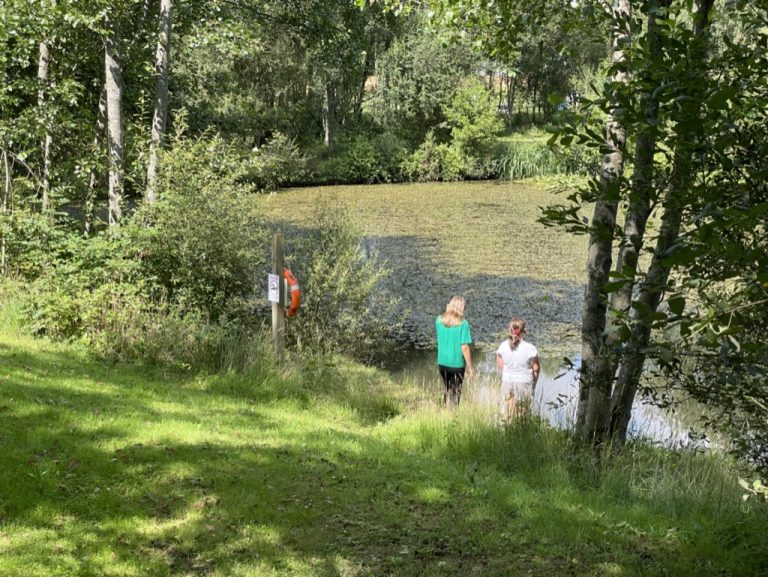 Campfires in firepits or borrowed braziers. Logs are £6 a bag, which includes matches, firelighters and kindling (delivered to your tent). Camping areas include: Viewpoint, which allows parents to keep an eye on toddlers as they run up and down the meadow; Isolation spots suit single bookings and are nearest to the showers; Chill Out is in the furthest corner. Three woodland pitches offer protection from the elements among the trees: Overview looks out across the middle lake and suits small tents; and at the top the Treeline and Ridgeway clusters have views of the site and also share an eco-loo. The new shower block has 8 showers supplied with renewable energy, loos, hairdryers, a family bath and baby-changing facilities. There are 3 washing-up sinks, a freezer and microwave. Ice packs are available. 
The facilities these are clean and functional so please help keep them that way.
We do not charge any extra for the facilities provided and in return we expect you to leave them clean and tidy after use. the shower are set at one temperature which is warm so will not scald a child, any problems please let us know.
Our Pictures
Take a look at some lovely pictures captured in and around our campsite by our visitors
Relax in this Beautiful and Friendly Environment
Study Nature, Love Nature, Adopt the pace of Nature
You are welcome to bring your dogs provided they are well behaved, kept on a lead at all times and you are prepared to clean up after them. We have dogs, cats, Kune Kune pigs, chickens, ducks, geese, rabbits.