Relax in this Beautiful and Friendly Environment
Living with Nature Camping and Glamping What a better way to get in touch with Natural beauty of the Dorset countryside
Camping at Riversidelakes
Once you're in the site, park up and head for the reception, and meet Kelly.
The campsite area comprises of 12 acres of dreamy natural meadow and woodland, with three lakes enclosed by circumferential paths and thick shrubbery.
All pitches are accessible by car so you can drive and unload before parking in the car park.
Mown pathways separate the cluster of pitches and the long wild grasses create walls in between, so that sedentary campers can see of their neighbours is the smoke rising from their braziers.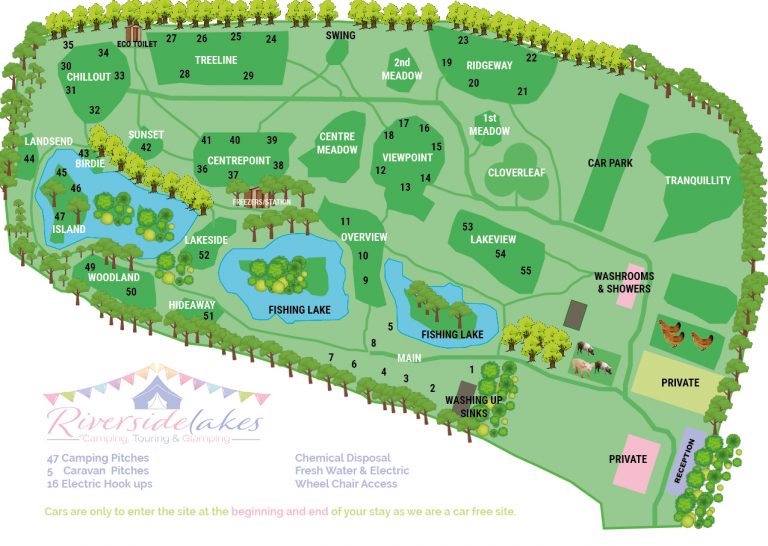 Groups ( quiet ones) really do love here, booking out entire pitch cluster. Each cluster bears its own name, so you can choose your spot according to your needs, Great Lake views, proximity to facilities, sheltered woodland, treelined and ridgeway pitches and isolated individual hideaways you choose.
The facilities are top- notch: a new shower black has been upgraded so water is always hot and there's a sheltered area for recycling with plug points. The shower block has 8 showers  supplied with renewable energy, Loos, hairdryers and a family bath and baby changing facilities.
Campfires in the fire pits, logs £6.00 a bag which includes matches, firelighters and kindling delivered to your tent.
Camping areas include Viewpoint which allows parents to keep a eye on toddlers as they run up and down  the meadow.
If you need even more reasons to book your next camping holiday at Riversidelakes, you've come to the right place.
Getting out and about, exploring the great outdoors this what camping holidays are all about. Ideally placed in sought-after locations around the UK,
you'll never be far away from some of the best attractions when you stay at 
Riversidelakes
,  
To discover more inspiration, check out the attractions and places to visit start planning some days out and things to do on your camping holiday.
Riversidelakes Facilities
The facilities are top-notch: a shower room the water is always hot and there's a sheltered area for recycling with plug points. The area beyond is full of great pubs and restaurants, though you'll need a car or a taxi to sample the fish and chips or the Chinese and Italian establishments at Verwood; failing that you can just dial for a takeaway
Male & Female Shower Block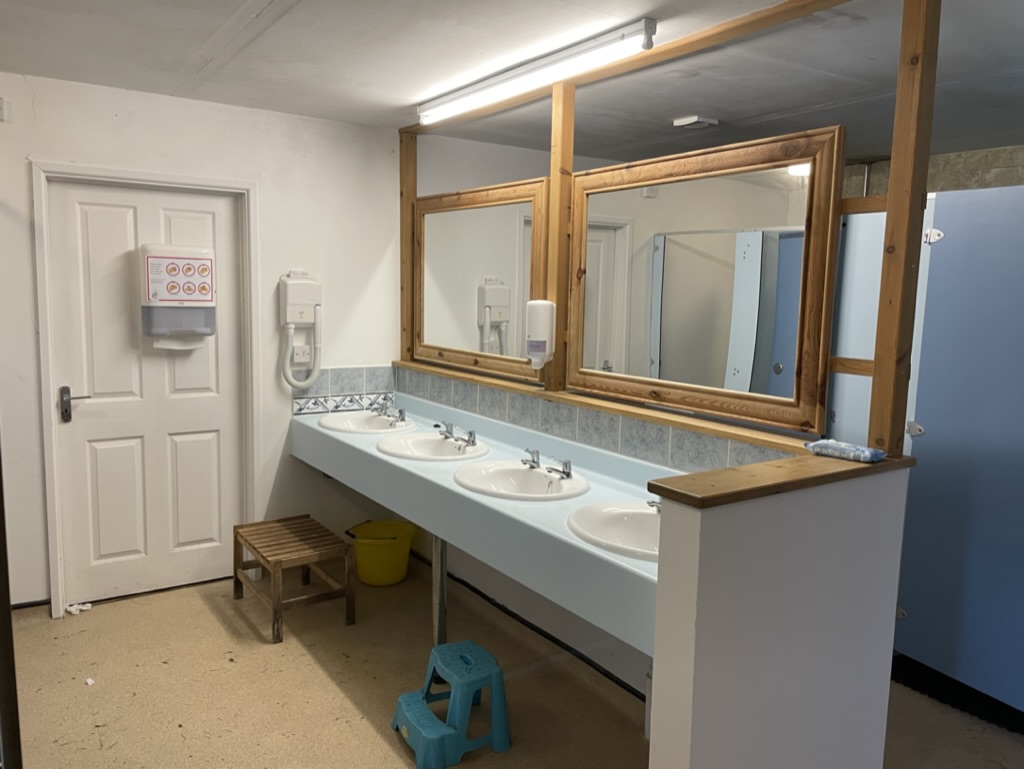 You'll find shower and bathroom facilities on our camping site with full size bath. Whether you're scrubbing up for a family day out or washing off the sun cream and sand after a day spent on the beach, our clean and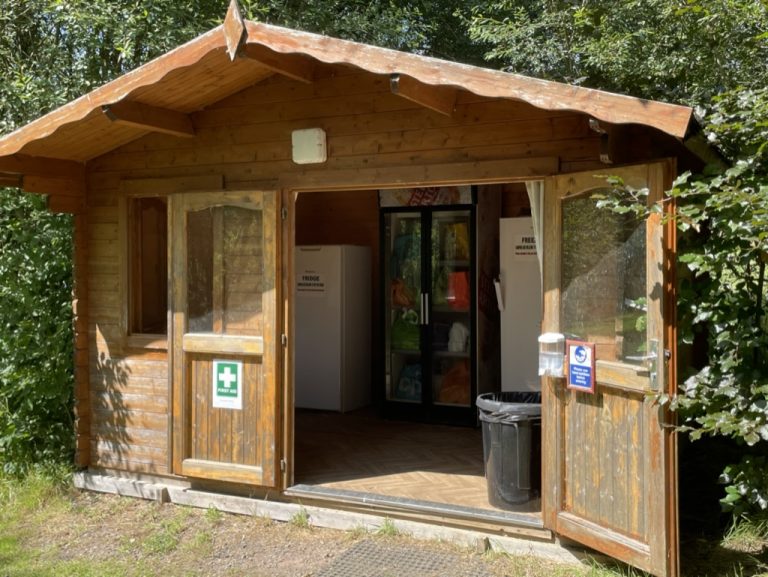 We have Fridge and Freezer stations so all campers can place all their own frozen food etc,
All food must be marked up with your name and pitch.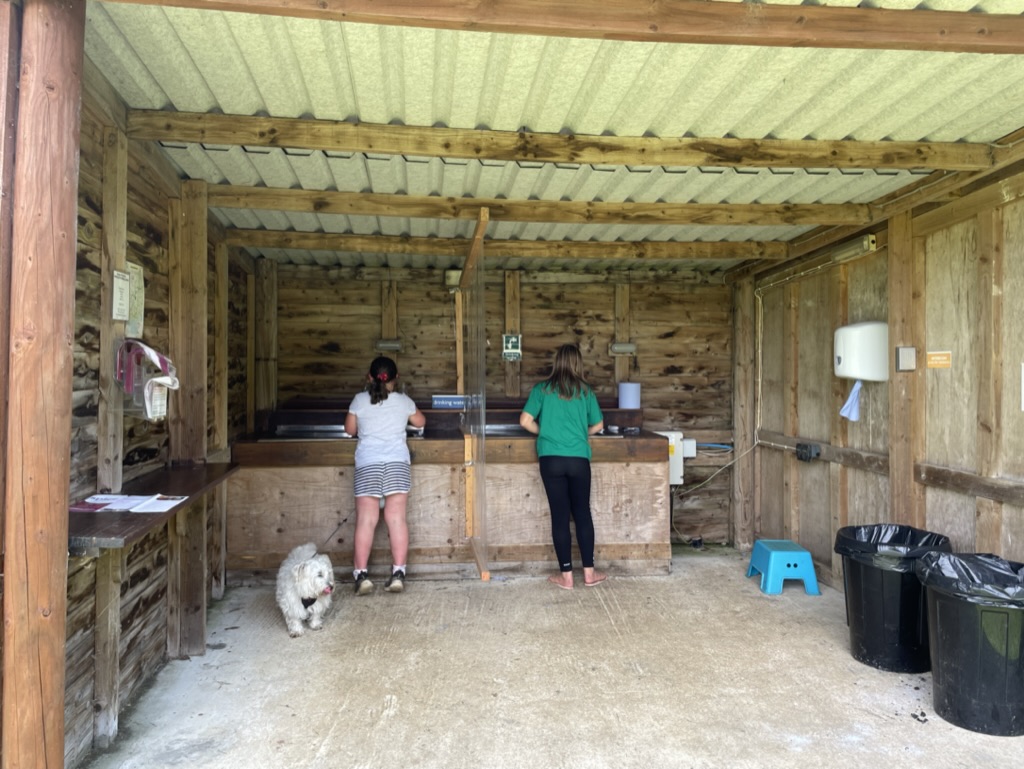 Riversidelakes was set up to run with as little impact on the environment as possible. You can help us achieve this by using the recycling bins that are all clearly labelled. It is very helpful to have the rubbish pre-sorted as we take it all to the recycling ourselves.
We mow parts of the land to create the camping areas and paths to walk around but much is left as natural meadow, woods and shrubs as we feel it is better to share the space equally with nature rather than commercialise it and fill it up with campers.enjoy the great outdoors experience where you can have a chat around a real fire. 
Riversidelakes is set in 22 acres of East Dorset countryside about 20 minutes from the beaches of Bournemouth and a similar distance from the New Forest National Park. The site has 55 pitches and this includes 5 for caravans or motorhomes and 7 with pre-erected Soul pads / Bell tents which are available for hire.